Guardian Warrior Light Italic
Guardian Warrior familia consiste en 6 fuentes
Guardian Warrior Light Italic.ttf
Etiquetas
Nota del autor
This font is copyrighted and protected by the law. Usage of this font on any work without proper license is deemed as illegal. You might get fined for at least USD 3000 for this act. Please do understand that we have our own system for tracking the usage of our works on internet.
By downloading or using our font, you are read and accept to the Our Term and Use Agreement :
- Our free demo is ONLY for NON COMMERCIAL USE or PERSONAL USE ONLY
- Click the link below to purchase full version :
https://displaytypefont.com/product/guardian-warrior/
-You may not Capture screen shots, record video, record audio and copy text from products to use as press material, without permission from our company.
- For Corporate or Commercial use you have to purchase Corporate and commercial license, please contact us at :
displaystudio76@gmail.com
Follow our social media for update :
Twitter : @DisplayStudio_
Instagram : DisplayStudio_
Facebook : Display Font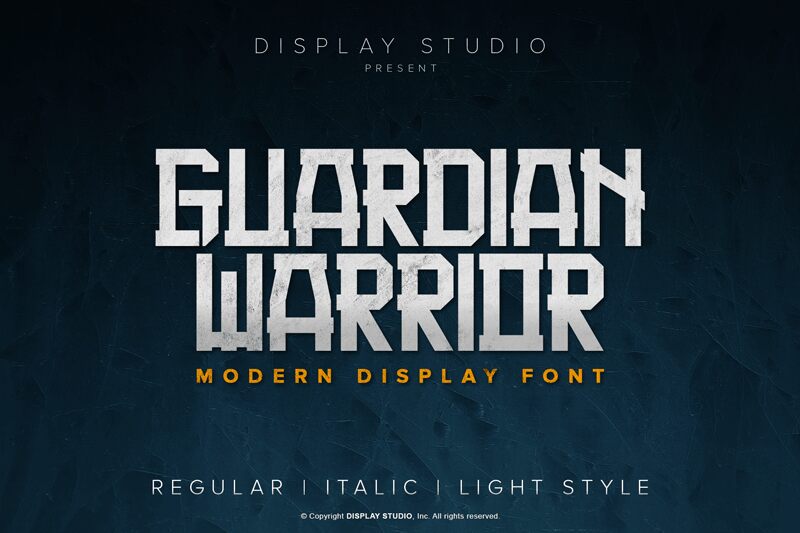 Mapa de caracteres
Por favor, usa el menú desplegable para ver los diferentes mapas de caracteres que contiene esta fuente.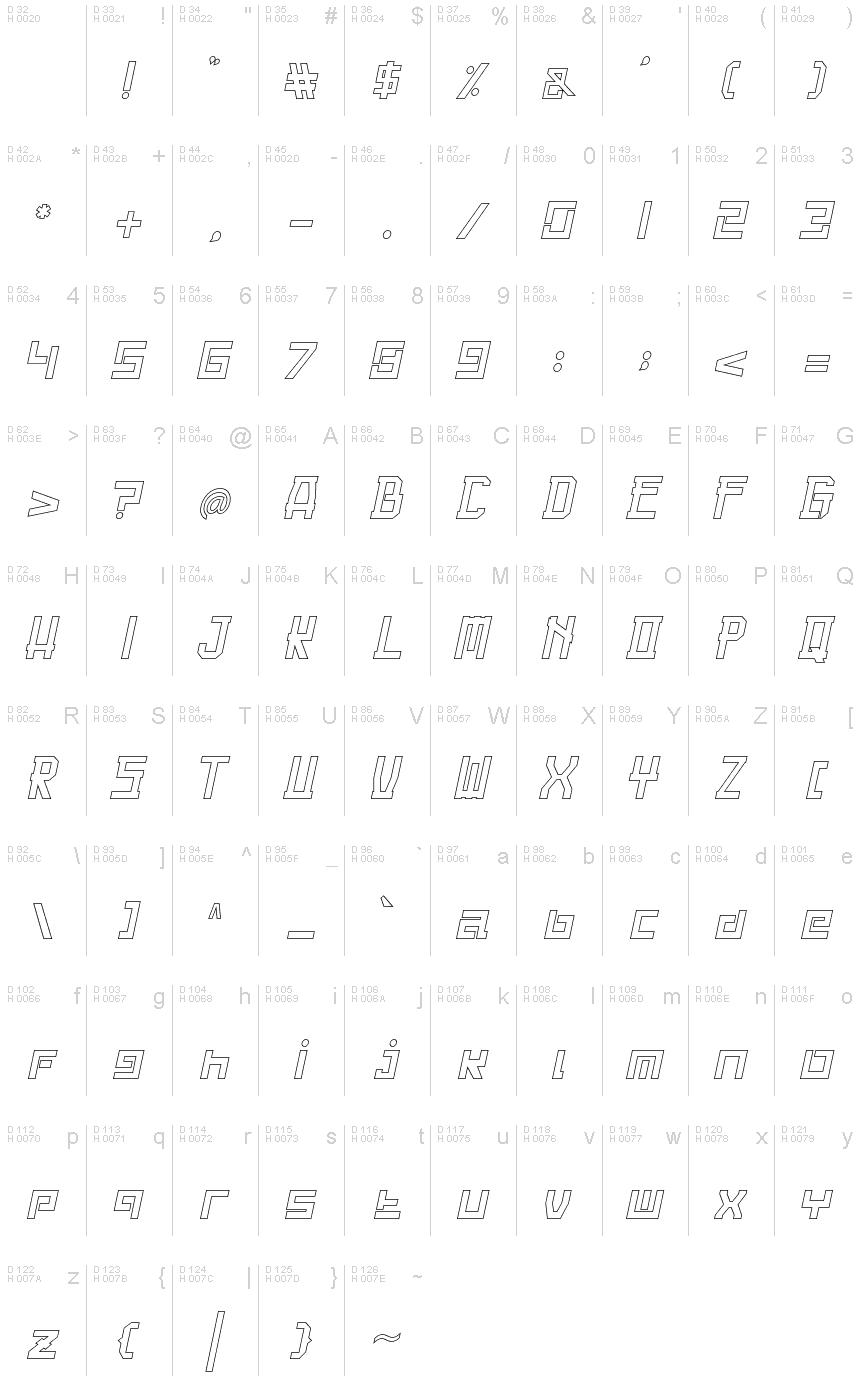 Información básica de fuentes
Guardian Warrior Light Italic
Identificación de subfamilia única
Guardian Warrior Light Italic:Version 1.00
Nombre completo de fuente
Guardian Warrior Light Italic
Versión de la tabla de nombres
Version 1.00;June 15, 2020;FontCreator 12.0.0.2563 64-bit
Nombre de fuente PostScript
GuardianWarrior-LightItalic
Guardian Warrior Light Italic trademark of Display Studio.
Copyright (c) 2020 by Display Studio.
Información completa de la fuente
Información completa de la fuente
PlataformaCodificación
Unicode
Unicode 2.0 y la semántica en adelante, unicode BMP sólo
Microsoft
Sólo unicode BMP
Detalles de fuente
Derechos de incrustación
Incrustación para la instalación permanente
Clase de familia
Sin clasificación
Dirección
Sólo glifos muy de izquierda a derecha
Naturaleza del patrón
Cursiva
El paquete completo contiene 6 los pesos de fuentes enlistados abajo:
Guardian Warrior Light Italic.ttf
Guardian Warrior Italic.ttf
Guardian Warrior Light.ttf
Guardian Warrior Light Back Italic.ttf
Guardian Warrior Back Italic.ttf
Guardian Warrior.ttf